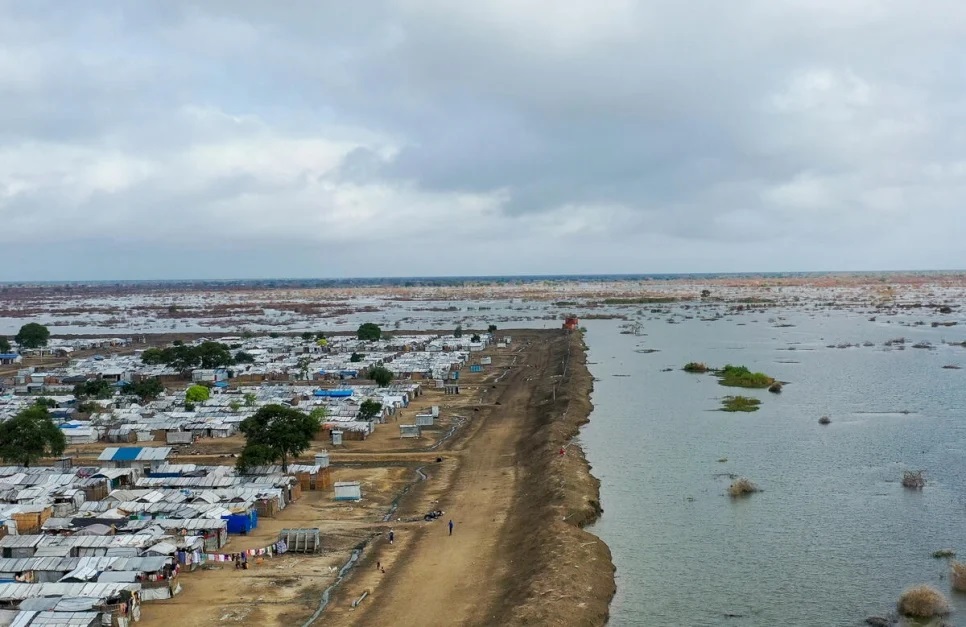 Devastation in South Sudan following fourth year of historic floods
UNHCR, the UN Refugee Agency, is urging international support for humanitarian efforts in South Sudan in the face of record-breaking rains and floods for a fourth consecutive year, and the threat of worse to come as the climate crisis accelerates.
Two-thirds of the country is currently experiencing flooding. Over 900,000 people have been directly impacted as waters have swept away homes and livestock, forced thousands to flee, and inundated large swathes of farmland, worsening an already dire food emergency. Boreholes and latrines have been submerged, contaminating water sources and risking outbreaks of diseases.
In Unity State, the capital, Bentiu, has become an island surrounded by floodwaters. All roads in and out are impassable and only boats and the airstrip serve as lifelines for humanitarian aid to reach 460,000 people already displaced by a mix of both flooding and conflict.
Camps for internally displaced are below the current water level, protected from floodwaters only by dikes – large, compacted mounds of earth – erected by the United Nations, the government, and the inhabitants themselves.
READ FULL STORY HERE