Project Justification
In Juba City over the past years, the problem of Municipal Waste Management have raised an alarm on the country's capital poor waste handling which is due to high rate of population growth accompanied by widespread economic activities, poor strategies implemented and poor habits towards waste management.
South Sudan is a developing country emerging from a conflict situation and experiencing an alarming solid waste problem in Juba city. The average waste density of Juba city is 118kg/m3 lower than that of an African setting. The waste management system in Juba is simply based on waste collection, transportation and dumping at the dumpsite with relative recycling by informal waste pickers.
The challenges attributed to the poor waste management in Juba are lack of solid waste awareness and education, waste management technical issues, poor coordination at all levels, lack of adequate funding, lack of effective policies/ laws on environmental protection, poor city governance, lack of recycling activities and many others underlying factors.
Hence, solid waste management in Juba City is technically inappropriate with inadequate organizational capacity and cooperation among stakeholders aligned with several issues like poor governance where there is high corruption, poor accountability and lack of transparency.
Main Objective
The proposed project intends to find solutions to Juba City waste management issues by piloting an effective Waste Management Strategy/ System in Juba centered by cross-sectorial approach, hybrid-waste management system, public awareness and participation, strategic planning, adequate funding and the adoption of Municipal Solid Waste Management concept that strives to minimize solid waste through various mechanisms.
Key Objectives
Public awareness and education on waste and its implication to the environment and on human and environmental health through various means of communications and media.
Promoting the creation of a democratic public process of Municipal Waste Policy Formulation.
Strategizing so the concept of waste management progression be embraced, which aims at promoting practice of Reduce, Reuse and Recycle.
Strategic planning at the national, state and local levels is essential for utilizing the limited resources more effectively.
Promote interdisciplinary and multi-sectorial considerations for the proper management of solid waste that highlights the environmental, social and economic aspects. Institutional strengthening and capacity building for the proper functioning of Municipal Waste Management systems.Advocate for the financing Municipal Solid Waste Management which will be based on budgeting and costs accounting, where the financial tools and methods should be used for financial monitoring and evaluation.
Ensure the better utilization of available manpower and equipment, improved maintenance of equipment, the introduction of appropriate technology and elimination of inefficient and tedious bureaucratic procedures are fundamental.
To ensure there is strong political will and cultural awareness towards waste management that is practised so that donors and development partners do not impose inappropriate technologies or waste management systems that do not suit the local conditions in Juba City.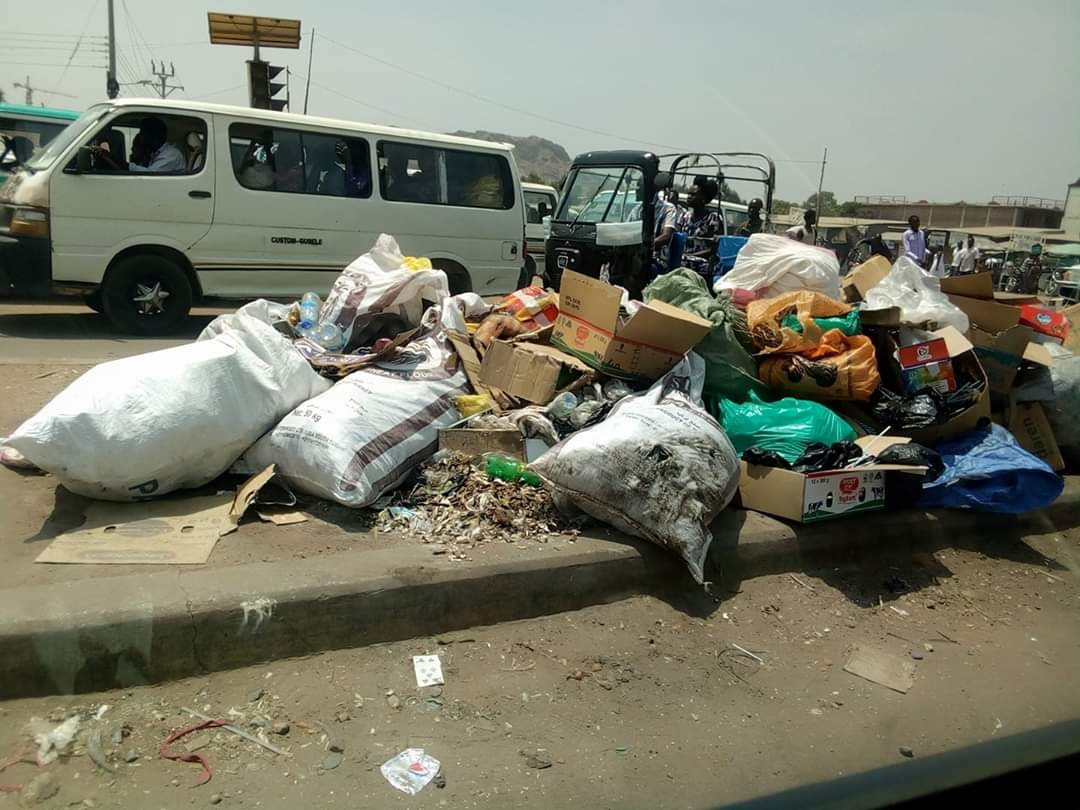 Expected Outcomes
Design, formulation and implementation of a waste landfill in Juba to properly manage the waste generated.
An impacted population of all stakeholders on the issues related to poor waste management and their commitment to mitigating the underlying causes of poor waste generation and management.
Promotion of the Reduce, Reuse and Recycle strategy of waste management in Juba City.
Visualization of a cleaner and sustainable city where all stakeholders are conscious of waste and its management
Increase in the Funding towards waste management in Juba from the government, donors and international development agencies.
Formulation of a Waste Management Policy in South Sudan
---
Stakeholders & Beneficiaries
The main beneficiary of the proposed project will be the population of Juba, South Sudan and neighbouring cities and states where the project can be piloted when successful after completion.
The proposed stakeholders that will be required for the initiation of the project are; the Ministry of Environment, Ministry of Finance, Ministry of Physical Infrastructure, relevant state ministries, City Council and other local governments, health officials, Business sector, NGOs, CBOs, UN and international development agencies (USAID, SIDA, JICA UNEP etc).